Rob Schwimmer
ComposerPianistThereminist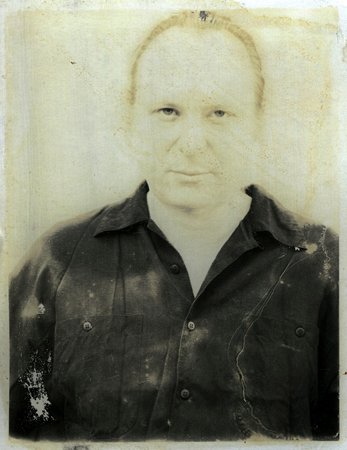 Portrait Krakow, Poland 6/07 by Massimo Calabria

Rob Schwimmer (Polygraph Lounge/ The NY Theremin Society) is a composer-pianist/keyboardist, thereminist, vocalist and Continuum player who has performed and recorded throughout the world. The New York Times praises Rob for his "Virtuosity, magic, and humor." He has worked with Simon and Garfunkel,Wayne Shorter, Antonio Carlos Jobim, Stevie Wonder, Bobby McFerrin, Willie Nelson, Paul Simon, Esperanza Spalding, Gotye, The Boston Pops, Chaka Khan, Laurie Anderson, Bette Midler, Queen Latifah, Arif Mardin, Adam Guettel, Mark Morris Dance Group, producer Peter Katis, Paul Bley, Mary Cleere Haran, The Orchestra of St. Luke's, T-Bone Walker, Sam Rivers, Marc Shaiman, David Krakauer,  Christian Marclay, Matthew Barney,  Ang Lee, Maria Schneider, Michel Gondry, Trey Anastasio, The Klezmatics, Bernie Worrell, Sxip Shirey, Gotye's Ondioline Orchestra, Nels Cline, Annette Peacock, Gwyneth Paltrow, Marshall Brickman, Karen Black, Larry Campbell, Teresa Williams, Josh Groban, Mabou Mines, Geoffrey Holder, John Cale, Steve Buscemi, Iva Bittova,Theo Bleckmann, John Stubblefield, Burt Bacharach, The Roches, Jack Quartet, Scott Robinson, Edie Brickell, Teo Macero, Hal Willner, Vernon Reid, The Everly Brothers, Ethel, James Emery, Bela Fleck, Lenny Kaye, Kurt Vonnegut, Tamar Muskal, Anjani Thomas, Odetta, Drepung Loseling Tibetan Monks, Sussan Deyhim, producer John Simon, Joseph Jarman, Alwin Nikolai/ Murray Louis Dance Company, Marc Ribot, Frank London, C&C Music Factory and Sammy Davis Jr. among others.
Working as a solo artist and as a founding member of the highly acclaimed Polygraph Lounge duo with  multi-instrumentalist Mark Stewart (Bang On A Can Allstars/Paul Simon) Rob's solo piano playing on his CD "Beyond The Sky" has been widely lauded in both classical and jazz publications: Hailed as "Extraordinary" in Gramophone and "Shaping up to be the finest solo piano CD of the year" in The NYC Jazz Record while The New York Times praised his "…machine-gun speed and clarity." Schwimmer has also recently performed his own version of Gershwin's Rhapsody In Blue with orchestra. Rob was commissioned by The Metropolitan Museum last season to write new music for the 50th anniversary showing of the movie "A Charlie Brown Christmas" which he performed live with trio. For this year's Metropolitan Museum commission Rob will be doing the same with "It's The Great Pumpkin, Charlie Brown" for jazz quartet.  Schwimmer is also one of the few pianists chosen for silent movie accompaniment at The Museum of Modern Art. Rob's other commissions include Carnegie Hall and a new work for The Metropolitan Museum. With Mark Stewart, Polygraph Lounge has received 2 commissions from Carnegie Hall for full length concerts.
He composed the score for Cynthia Wade's 2008 Academy Award winner "Freeheld" in the Documentary Short category as well as David Frankel's Oscar winner "Dear Diary" for Dreamworks (their first Oscar) in the Live Action Short in 1997. Rob's compositions have been featured in theater, television series and movies, silent films, documentaries and feature films as well as Rob's continuing series of solo concerts. 
Rob is one of the top theremin virtuosos in the world and was recently featured on CBS Sunday Morning, the Leonard Lopate show on WNYC, Fox News, the popular PBS series "History Detectives," and Al Jazeera America TV as well as in The NY Times and Wall St Journal. A founding member and former co-director of The NY Theremin Society, Rob is the thereminist for Ethan Iverson's (The Bad Plus) "Pepperland," a full length dance piece for The Mark Morris Dance Group premiering in Liverpool as part of Liverpool's "Sgt. Pepper at 50" celebration. His appearances as theremin soloist include The Boston Pops in a world premier of "Nosferatu" at Symphony Hall, The Orchestra of St. Luke's at Caramoor (which included Rob's theremin arrangement of Bernard Herrmann's "Scene d'Amour" from Vertigo,) The Moab Music Festival, The Little Orchestra at Lincoln Center, with Bobby McFerrin at Carnegie Hall and Simon & Garfunkel's world tours (including the Rock and Roll Hall of Fame 25th Anniversary show at Madison Square Garden) where he also played keyboards and sang. In addition to his CD Theremin Noir (with Uri Caine and Mark Feldman,) Rob has performed as featured thereminist on Trey Anastasio's CD Traveler, Matthew Barney's epic movie Cremaster 3, the 2009 R.W. Goodwin feature Alien Trespass, CBS television series Now and Again and A&E's Breakfast With the Arts. He was chosen to perform at a sold out concert in the Disney Concert Hall (LA) as part of legendary The 10 Piece Theremin Orchestra. Rob was recently interviewed by Faith Salie (Wait, Wait, Don't Tell Me) for CBS Sunday Morning and The NY Theremin Society concert was filmed as part of the same segment about the resurgence of the theremin. Schwimmer premiered a new silent movie soundtrack (The Fall of the House of Usher--1928) featuring live theremin at The NY Theremin Society's recent residency at Bucknell University and given its NYC premiere at The Tribeca New Music Festival.
Rob has also added the Haken Continuum to his musical arsenal. Recent recording sessions on Continuum include Esperanza Spalding, Paul Simon and Trey Anastasio. Rob recently gave the world premiere of Martinu's Fantasty for Theremin or Ondes Martenot, Oboe, Piano, and String Quartet on the Haken Continuum at The Moab Music Festival in Utah. Rob is also ondioline soloist (as well as playing keyboards and theremin) with Gotye's Ondioline Orchestra which has played to acclaim from NYC to Moogfest to Tasmania and the Sydney Festival (both in Jan 2018). Rob also did arrangements for Gotye's upcoming release.
He has performed at venues all over the world including Carnegie Hall, Lincoln Center, 92nd St. Y, the Concertgebouw (Amsterdam), Weiner Konzerthaus, Tokyo Dome, Madison Square Garden, The Blue Note, CBGB's and the Colosseum (Rome) before a crowd of over 600,000as well as playing for strippers at a truckers convention. Schwimmer's work can be heard on CBS/Sony, Warner Brothers, Toshiba/ EMI, Def Jam/ Island, Manhattan/Blue Note, Dorian, NHK, Capricorn, Evidence, Knitting Factory, Polystar, Traditional Crossroads, Dreamworks SKG, Universal Pictures, TriStar Pictures,  HBO, Cinemax, Showtime, CBS,  NBC, ABC, Discovery, Lifetime, Noggin, A&E, NPR and Nickelodeon.
Rob Schwimmer is exclusively represented by Bernstein Artists, Inc. http://www.bernsarts.com.